Aluminum CNC Machined Parts: Why Do You Need Them?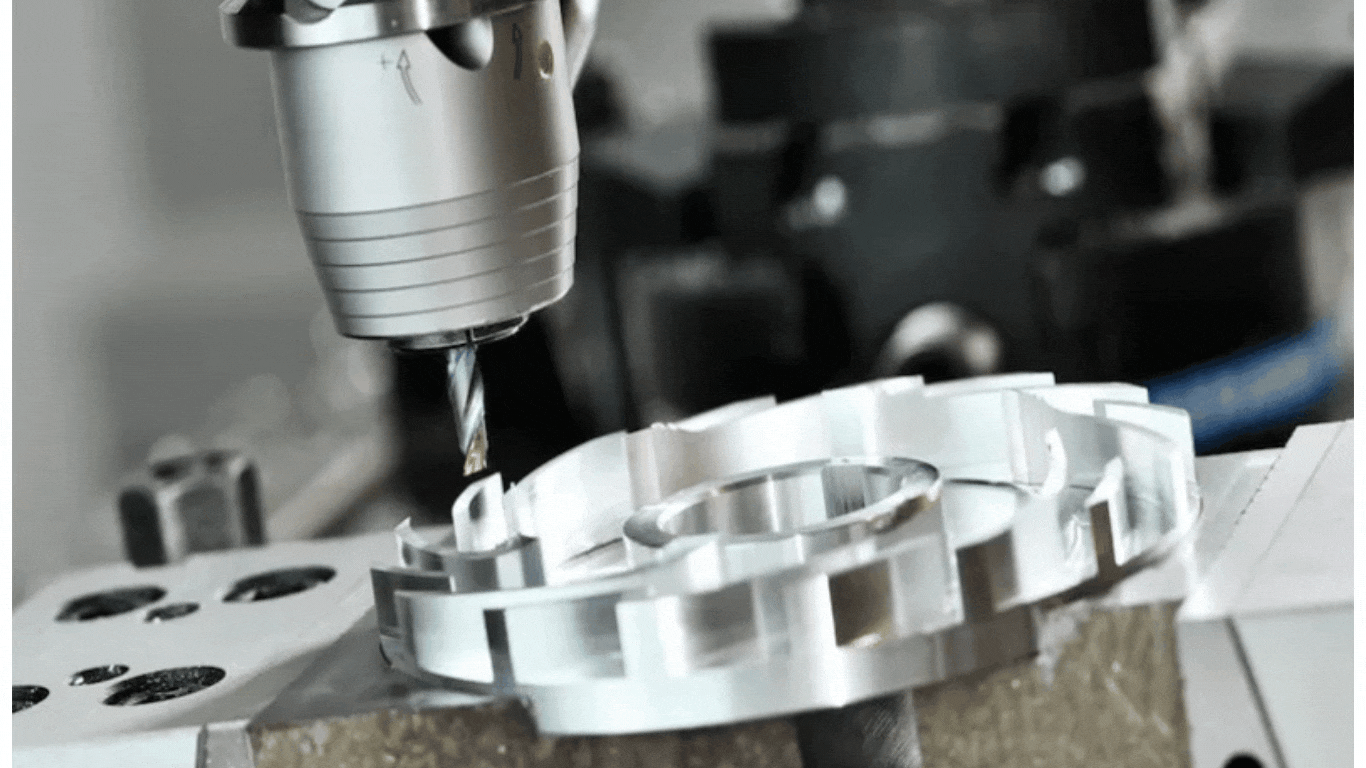 Aluminum is one of the most successful commercial metals in human history. The material has been used to make durable and lightweight parts in industries such as aerospace, military and defense, and other industries. This article discusses some interesting things about aluminum CNC machined parts.
CNC processing is preferred because it can help manufacturers achieve precision, reproducibility, and high productivity.. Unlike many other manufacturing processes, CNC machining also enables manufacturers to take full advantage of material properties. These features have been fully exploited by CNC aluminum machining services. The following advantages of materials combined with CNC machining have contributed to the demand for CNC machined parts in recent years. Here are some benefits of CNC machining.
Excellent strength-to-weight ratio:
The demand for aluminum components has increased over the years due to their high strength-to-weight ratio. The material has high strength but is lightweight. These two properties make it ideal for manufacturing critical components in the automotive and aerospace industries.
Easy to process:
Aluminum is a sturdy material, but it shatters easily, so it's easy to convert it into the desired shape. The material can withstand the rigors of folding, punching and drilling performed during CNC machining without losing its material properties. Due to its easy-to-form properties, much less energy is required to machine aluminum than other materials such as steel and titanium.
Highly customizable:
Aluminum can be easily customized to meet typical application requirements. CNC machined parts can be visually enhanced or finished to desired specifications. For example, they can be plated in colors including green, black, blue, or any other desired color.
Can withstand temperature changes:
Steel and aluminum have been popular for several years. These metals have unique advantages that make them ideal for a variety of industrial applications. Of the two, steel is the most favored in terms of durability. However, if temperature changes are involved, steel is not the right choice. For example, steel cannot withstand high welding temperatures or extremely low temperatures. However, aluminum can effectively withstand both conditions.
Recyclable:
Aluminum parts are easy to recycle, which contributes to their increasing use in industrial applications. As a result, CNC machined aluminum parts are ideal for businesses looking to reduce their carbon footprint. As we all know, CNC machining is a subtractive process that generates a lot of material waste due to chips. Material waste can be recycled to create better products.
Corrosion protection:
CNC machined parts made of aluminum are used in a variety of applications exposed to corrosive elements. Aluminum offers relatively good corrosion resistance; however, their corrosion resistance varies by grade. For example, grade 6061 is known to have excellent corrosion resistance.
Excellent electrical conductivity:
CNC machined aluminum parts are also used in electrical applications because of their good electrical conductivity. Although aluminum may not be as conducive as copper, it is worse than steel or other widely machined materials.
Which are some popular CNC machined aluminum parts?
Well-machined aluminum parts have become an integral part of many industrial applications. Here are some popular aluminum CNC machined parts:
Splined shaft
Aircraft parts
Medical equipment
EMI-enclosure
Mechanical
Front panel
Dial and scale
Optical reflectors
Although aluminum is not a difficult metal to machine, if you are looking for CNC machined aluminum parts for aerospace or aerospace applications or military or defense projects, it is important to work with the right CNC shop.
ZHONGKEN is a professional
custom CNC machining parts supplier
in China. Since its establishment, we have been advancing with the times, committed to providing customers with high-quality, low-cost, short-cycle products to meet customer needs for the purpose, and continue to provide customers with satisfactory products and quality services. You serve and establish a long-term and stable cooperative relationship. If you need, please
contact us
.